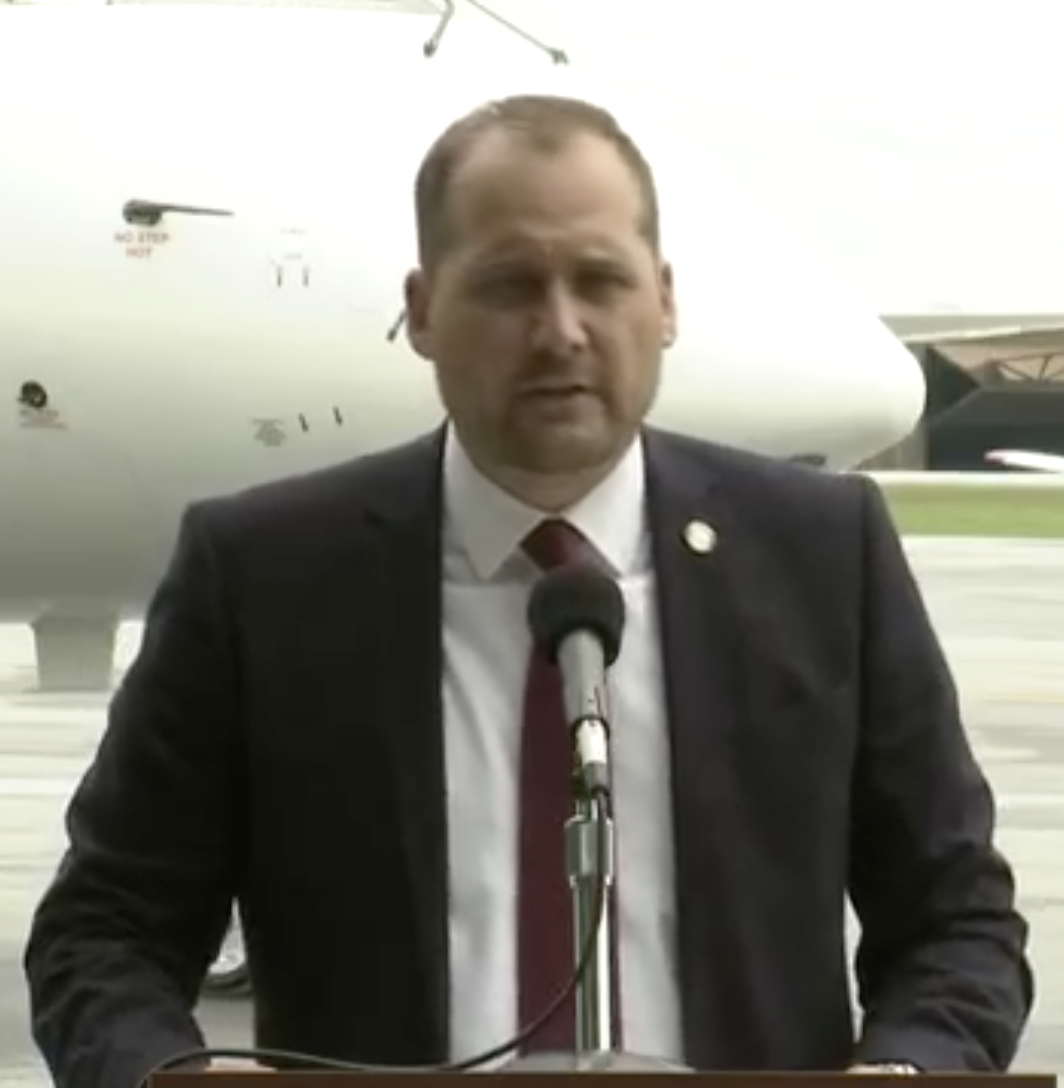 Langerholc Unveils an Innovative Plan Reforming and Investing in PA's Multimodal Transportation System
(JOHNSTOWN) – State Senator Wayne Langerholc, Jr. (R-35), chairman of the Senate Transportation Committee, held a press conference today at the
John Murtha Cambria County Airport
.
He announced the DRIVE SMART Act, Delivering Reforms and Investments for Vehicle Efficiency and Supporting Motor carriers, Airports, Rails and trails and Transit agencies. The omnibus plan would provide reforms and investments for the Commonwealth's multimodal transportation system.
"When the Pennsylvania Department of Transportation (PennDOT) announced the nine candidate toll bridges across the State, there were concerns with the lack of transparency in the process," Langerholc said. "The DRIVE SMART Act is my commitment to offering an alternative solution instead of a tacit approval to impose taxes, tolls or user fees on hardworking Pennsylvanians as we recover from the pandemic."
'A lot more people': Johnstown airport sees busiest May for passengers in decade
Tribune-Democrat
More passengers flew in or out of John Murtha Johnstown-Cambria County Airport last month than during any other May since 2012.
SkyWest Airlines carried 1,196 riders in May to or from either Washington Dulles International Airport or O'Hare International Airport in Chicago, according to general manager Samuel Faoliu.
Johnstown airport switching flight carriers in December
WJAC TV
JOHNSTOWN, Pa. (WJAC) — The John Murtha Johnstown–Cambria County Airport has revealed when flights will be coming and going when they switch carriers in December.
The Federal Department of Transportation recently approved the airport's recommendation to switch from Boutique Airlines to Skywest Airlines.