Information for Pilots
We know how important a well-run airport is to pilots and other flight professionals, and so, we are dedicated to providing a quality facility with up-to-date, well-maintained runways and structures, Aircraft Rescue and Fire Fighting (ARFF), Type I Deicing and a staff dedicated to ensuring a SAFE, comfortable and convenient flight to and from JST.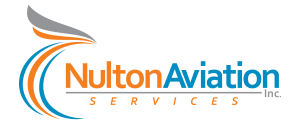 Tri-State Charter Service
Founded in 1963, Tri-State Charter provides safe and reliable Hawker 400 charter services in the eastern United States. Our experienced management team partners with the very best pilots and aircraft owners to provide a boutique level of service to the principals, colleagues, and families of our charter clients.

Ticket / Flight Information
Our Fixed-Base Operator (FBO) is Nulton Aviation Services. Outfitted with a skilled staff and modern equipment, the focus is on ensuring your aircraft is in top flying condition. Whether it's routine maintenance, Type I Deicing or simply refueling. Nulton's technicians will attend to your aircraft while you relax in the pilots lounge.
Learn To Fly
Discover for yourself the sight, sounds and sensations that come with flying.
You take the controls of a Piper Warrior II.

You're learning to fly under the guidance of a professional certified flight instructor.
Call Nulton Aviation Services for additional details. (814) 361-3500.

Fuel Service
Fuel services are provided by the Fixed-Base Operator (FBO), Nulton Aviation Services, at the Johnstown-Cambria County Airport.  Fuel services are available daily from 6:00 AM to 11:00 PM.  After hours pilots can phone (814) 254-2421. We use only Air BP fuel.
Fuel Pricing
Maintenance and Repair
Maintenance services are provided by the Fixed-Base Operator (FBO), Nulton Aviation Services, at the Johnstown-Cambria County Airport. Nulton Aviation Services staffs highly-qualified technicians. Their skilled and certified professionals can perform a wide range of maintenance and repair services, including:
Major aircraft repair

Aircraft tie-down

Routine maintenance an inspection

Hangars
At the John Murtha Johnstown-Cambria County Airport, we recognize the impact our structures have on our ability to serve our passengers and aviation professionals. We are committed to providing our pilots with quality, well-maintained facilities.
Our hangars are clean and sound, from T-Hangars to Corporate Hangars. We have land and infrastructure available to build new corporate hangars. For pricing and availability, please call us at 814-536-0002.
Airport Specifications
Elevation: 2284'

Latitude: 40 18.97'

Longitude 78 50.04'

Runway Dimensions: RW 5/23 4386×100 ft. Asphalt; RW 15/33 7003×150 ft. Concrete

Lights: RW 5/23 MIRL; RW 15/33 HIRL; beacon; RW 15, RW 23, VASI; RW 23 REILS; RW 33 MALSR; RW 5, RW 33 PAPI. All lighting is tower controlled.

Navaids: VORTAC, RW 33 ILS

Communication: CTAF/unicom; tower; ground control; ASOS 118.325

Weather: WeatherMation, (814) 535-1897

Remarks: Contact tower no more than 10NM out on 125.75 in order to avoid frequency interference with Youngstown Clearance Delivery. Use Unicom frequency 122.95 for ground service only.
This information is presented to help you gain an understanding of our airport layout. If you have questions, please contact Airport Operations at (814) 536-0002.